Robust shield filter for cars

Most people are very sensitive to indoor air. What about in-car air?
A car filter blocks various hazardous substance from infiltrated into the car and
purifies in-car air.

Did you know that air conditioner & heater filters were the only parts intended
for the health of passengers out of 20,000 auto parts?
Filters' functions range from air purification and odor removal to ultrafine dust blocking.

Bullsone Filter differs from other regular filters.
It is a robust shield filter ensuring the health of you and your family made by
BULLSONE, an automotive supplies specialist.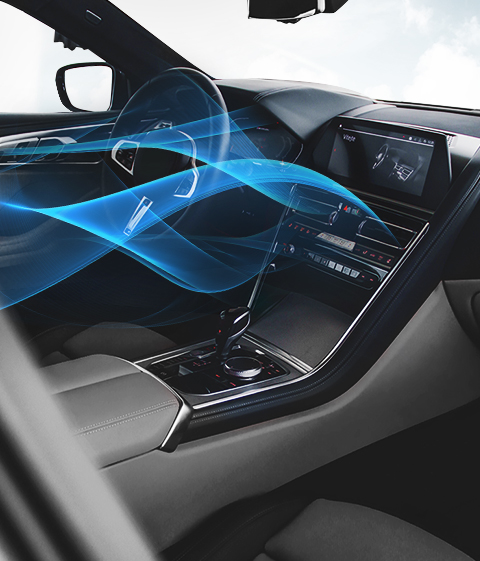 Bullsone Filter line-up

TECHNOLOGY
Bullsone Filter products have been developed through a series of tests and acquired a variety of patented technologies.
Dual filtering based on TCC
(Techno Catalytic Carbon) and PAS (Polymeric Antibacterial Substance)
Target product: 5 premium filters
High-efficiency fabric for blocking ultrafine dust &
EU EPL fabric technology applied!

High-efficiency EPA fabric is used to enhance the efficiency of ultrafine dust removal, and the
EU EPL fabric technology with differentiated functionality removes fine dust while providing
clean air~!

What is TCC (Techno Catalytic Carbon)?

The exclusive technology of Bullsone is applied in this high-efficiency active carbon,
and the patented material eliminates various harmful gases and odor particles effectively.
Removes harmful gas & nasty smell
Applied Products: Premium 5-layers Filter
In addition to the exhaust gas from the front vehicles and effectively reduces induced materials of the New vehicle syndrome and the bad odors for providing a pleasant driving environment.
Exhaust gas

Pollen

VOCs New vehicles
syndrome

Whiff of smoke

Bad odor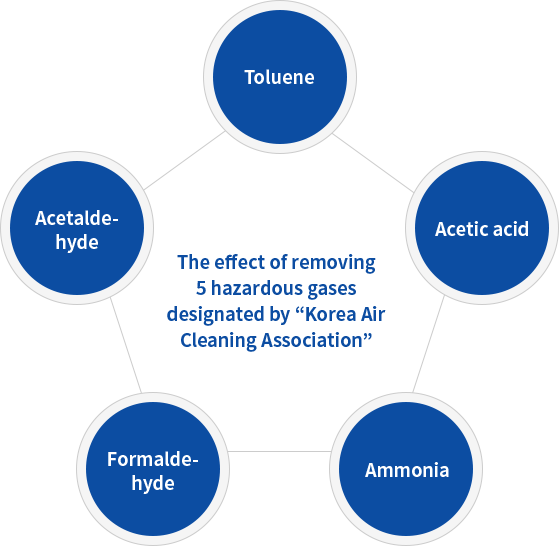 Non-detection of harmful controversial ingredients
(Methanol, OIT, CMIT, MIT, PHMG, PHMB, PGH)
Applied Products: All Bullsone filter products
Non-detection means less than LOQ(Limit of quantitation, PMHG∙PHMB∙PGH∙OIT
1 mg/kg, Methanol 100 mg/kg, CMIT 10 mg/kg, MIT 5 mg/kg).

Test specification : Regulations on standards and methods of testing of the Safety Management of Consumer Chemical Products and Biocides. (Notification of NIER(National Institute of Environmental Research))
Testing institution : FITI Testing & Research institute

* This experiment was conducted on filter fabrics in a limited laboratory and the results may be different depending on the practical use environment.
Bullsone's premium air conditioner/heater filter patents Target product: 5 premium filters
Bullsone's premium air conditioner/heater filter patents table
Category
Status
Registration
number
Registration
year
Title
Certificate
ROK
Registered
10-0701576
2007

Preparation of a high functional active carbon /
fibers by electroless silver / lodine plating methods

VIEW PDF
ROK
Registered
10-0937986
2010

Method for preparation of high functional
active carbon by electroless copper /
lodine surface treatment

VIEW PDF
FAQ
TUV is a certification granted only to products that guarantee safety and quality through the tests and inspections according to the EU Standard.

Bullsone Premium Air-conditioner & Heater Filter obtained TUV Certification to be acknowledged for product performance and quality in Europe, that is leading the technology on automobiles.

It is a high-efficiency active carbon developed through the exclusive technology of Bullsone. This patented material eliminates various harmful gases and odor particles effectively.

TCC is applied to the premium 5 layer filter.

Generally the air-conditioner & heater filter must be changed after 10,000 km of driving or every 6 months.

Polluted filter that has passed the changing period can block the air flow and inhibit the proper operation of the air-conditioner & heater, and is the cause of propagation of various harmful bacteria.

However, it is recommended to change the air-conditioner & heater filter every 3 months in high-level fine dust condition.

Ultra fine dust refers to the very small dust of 2.5㎛ or less in diameter, and is almost invisible to the human eyes. Ultra fine dust is mostly produced by vehicles or fossil fuel combustion.

Because ultra fine dust is much smaller than fine dust, it is not filtered in the airway would mostly penetrate into the lung sac and becoming the main cause of cardiac disorder and respiratory diseases.

According to the IARC (International Agency for Research on Cancer) affiliated to WHO, ultra fine dust was defined as Category 1 Carcinogen in 2013. It is also stated that ultra fine dust is more harmful than second-hand smoking.